How we use AI to bring more transparency to our data

Tom Corfield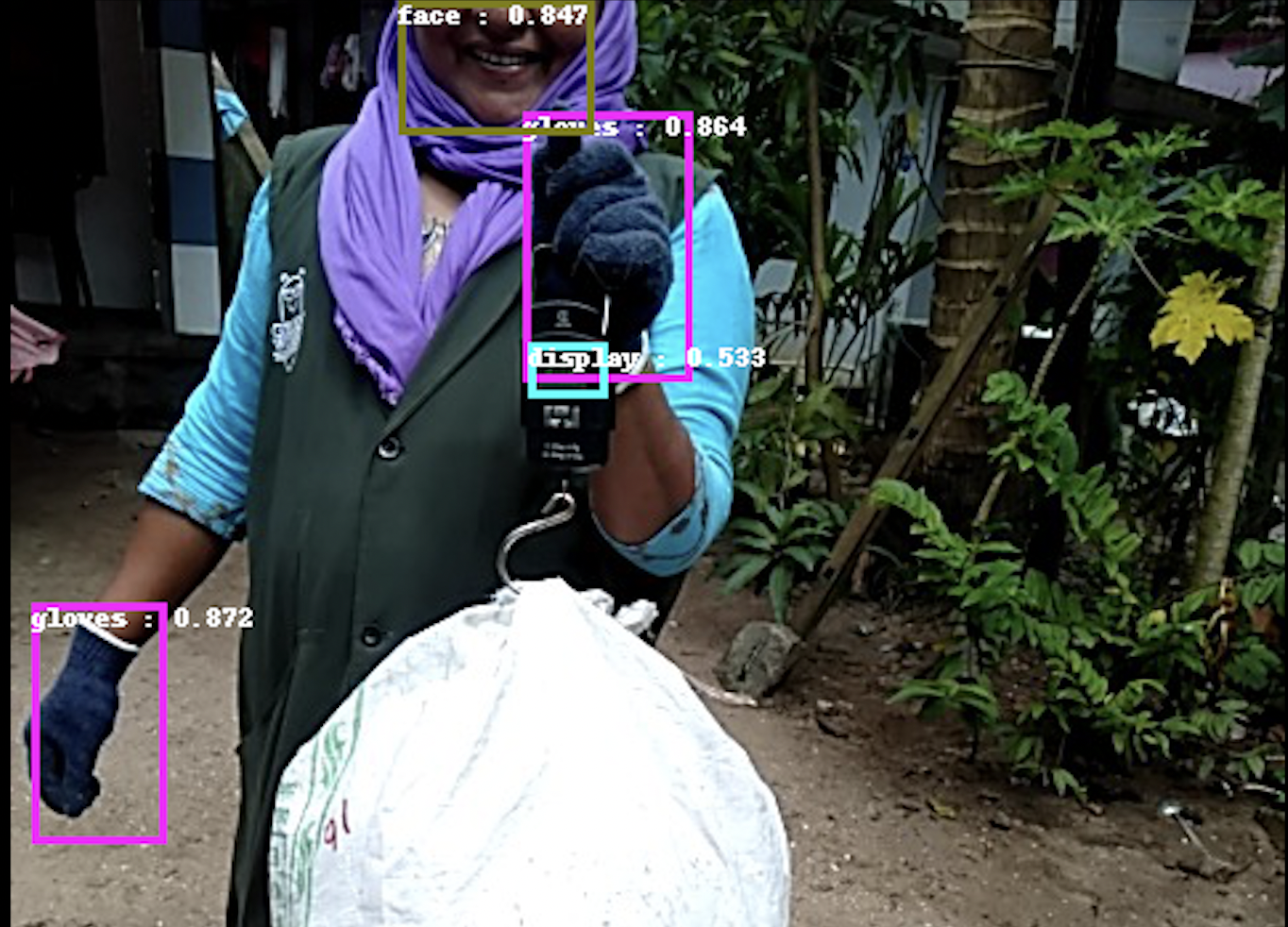 At CleanHub we want to be as transparent as possible about our waste management operations. That's why we publish the data and images from our track and trace app onto our website so that anyone who wants to can review them.
'Events' are the reports sent from our app at each step of the plastic recovery journey. When we first started out it was possible to manually review every event as it came in and publish it quickly. But we're on a mission to prevent 50% of new ocean plastic by 2030. We're rapidly scaling up the number of coastal communities we connect to waste management.
So in order to review all of our data and make it public quickly we have started to invest in building the technology to automatically review the quality of events. They're still manually reviewed too (for now) but we are now confident enough in the quality of our automated checks that once they are passed we are happy to make the data public.
We call this technology Auto Flagging. We think it's pretty cool.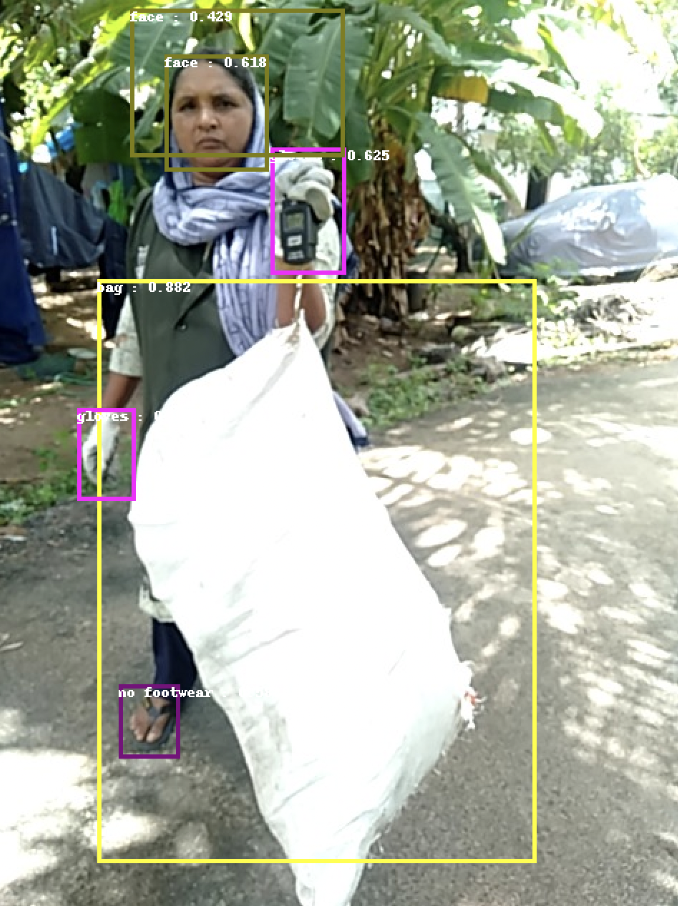 How it works
We run 6 automated flagging rules on every event captured on our track and trace app. Some of these are statistical rules that compare data points to an expected range. The smarter ones use Machine Learning-based object detection models to extract information from our track and trace images and compare this to what we would expect to see.
For example, we have a Compliance Auto Flag that identifies bare hands and feet in our images and highlights these for manual review before they are published on our website. This is to ensure that the waste management operations of our collection partners meet our agreed compliance standards.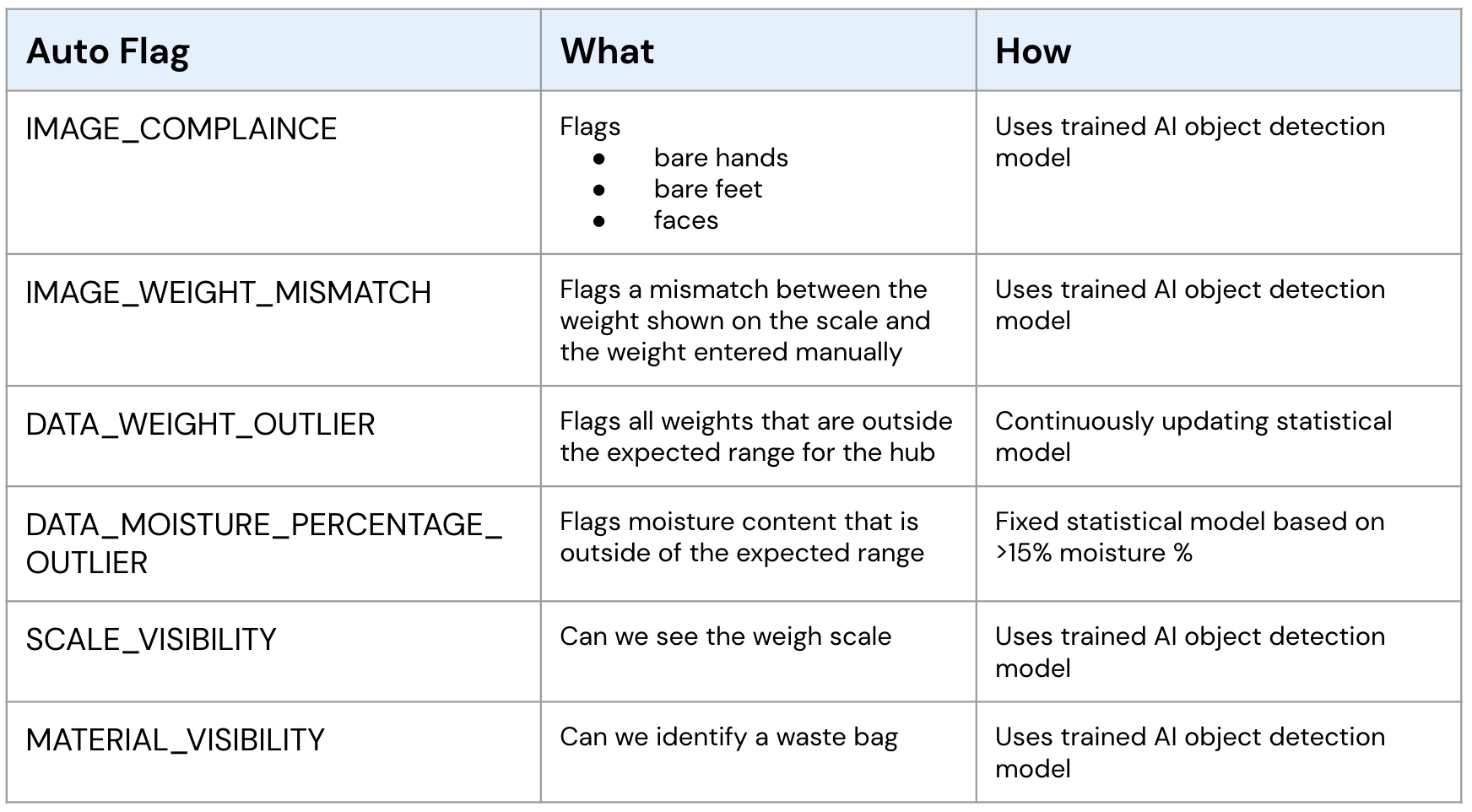 What next
We continuously review the performance of each of these Auto Flag rules to spot opportunities for improvement. Our AI models are re-trained and improved based on the manual quality reviews done by our Operations team.
We monitor the manual flagging activity to identify frequently used manual flags that could have instead been spotted by an Auto Flag.
How you can help
We are now publishing our data in real-time as soon as it has passed our Auto Flag checks. It's possible that the checks have still missed things that can be spotted by the human eye.
Why not check out the images on our Live Dashboard? If you see anything that looks wrong please let us know - we'd love to hear from you.