How beauty brands are stepping up against plastic pollution: Scandinavian Biolabs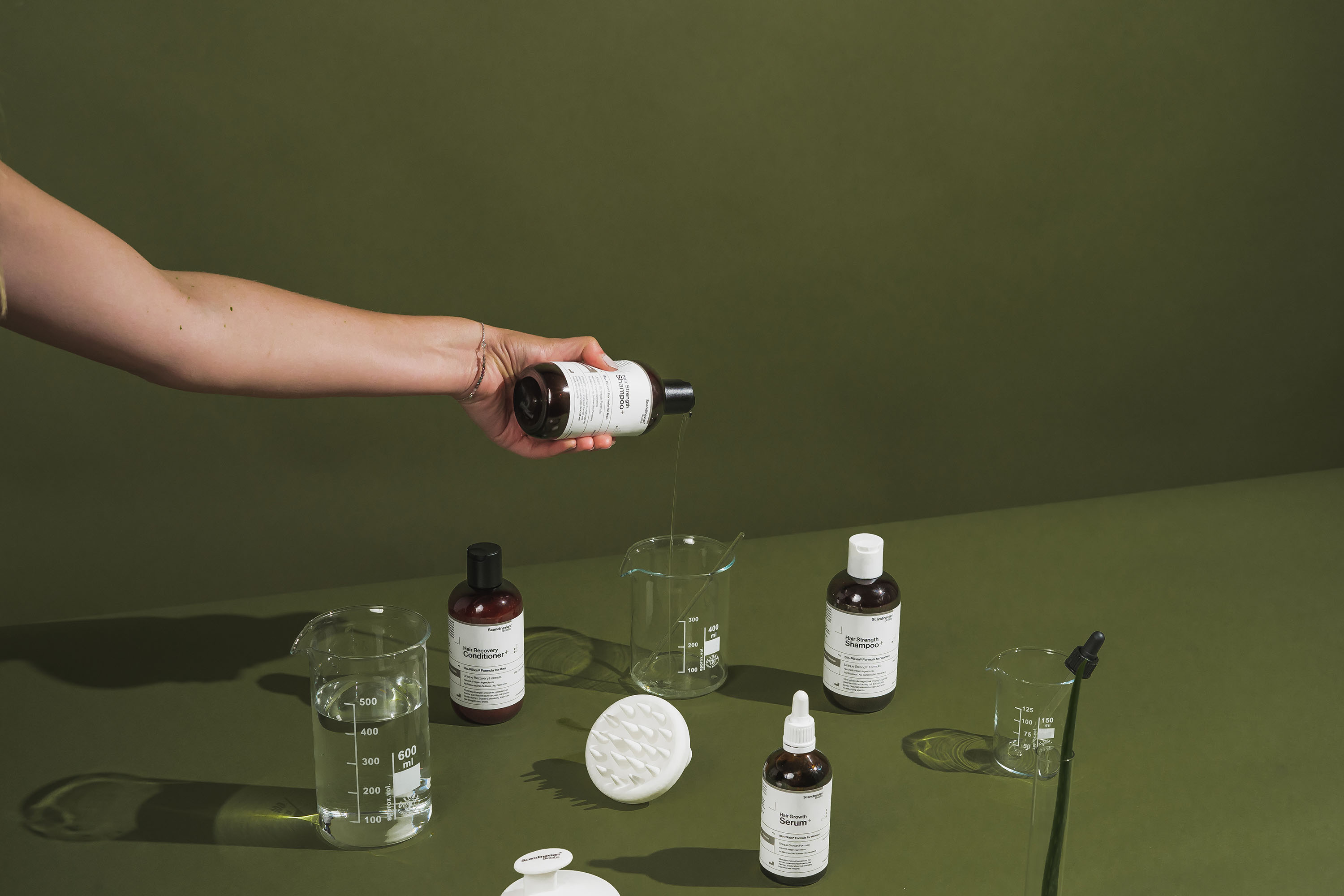 Scandinavian Biolabs is not a fully sustainable beauty company, yet. They're aware that they are not perfect, but every day they're striving to produce products that are not only health-conscious but environmentally conscious.
We sat down with the brand's Co-Founder Christian Harboe and Creative Lead Andraz Strgar to explore their journey to sustainability.
Meet Scandinavian Biolabs
The Danish brand produces high-quality products that tackle a problem many people around the world face - hair loss. By harnessing the power of stem cell technology, they use a clean formulation to foster healthier hair cells, reducing hair loss by 57% after only 150 days, vowing to help customers make more informed decisions about their overall health and haircare.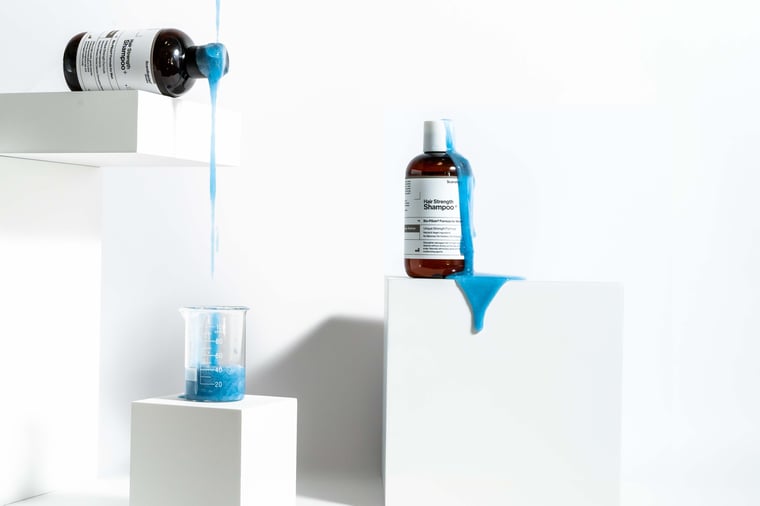 For Christian and Andraz it has always been a top priority to continuously improve their processes and work towards creating a positive, lasting impact. They have worked closely with top industry experts and developed a range of reliable products made from non-toxic, naturally-derived ingredients and plant-based materials.
As a brand, they are committed to using resources mindfully. While developing their range of products, they steer clear of potentially harmful ingredients, ensuring the health and wellbeing of both their consumers and the planet.
Transitioning towards a greener tomorrow
When it comes to the well-being of our planet, Scandinavian Biolabs means business. They are mainly focused on implementing more sustainable practices across four key areas; Ingredients, production, shipping, and plastic consumption.
Their product bottles and labels are now locally produced in Denmark, to keep their carbon footprint as low as possible. They've switched to new, more sustainable cardboard boxes certified by the Forest Stewardship Council.
This added 'tick tree logo' - means that for every tree cut down, a new sapling is planted in its place.
And they've replaced shipping boxes with smaller, more compact options complemented with eco-friendly paper filling.
Sustainability has also been woven into their marketing efforts. Instead of giving typical product discounts to encourage consumer consumption for Black Friday, they launched a #SavetheReefs campaign, donating 10% of sales to Reefscapers - an NGO dedicated to preserving marine life.
On the
road to minimizing plastic waste
60% of shoppers are now looking for ethical, eco-friendly brands that put people and the planet ahead of profits, according to Accenture's Global Consumer Pulse Survey.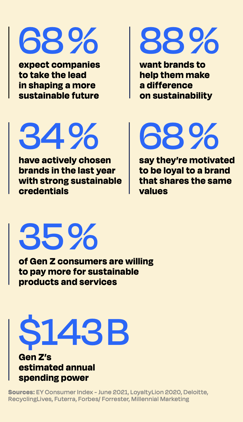 Scandinavian Biolabs customers are no different.
The team received feedback highlighting unnecessary plastic waste in packaging and encouraging them to make more changes and improvements.
It's unrealistic for many businesses to just stop using plastic overnight. Making a complete transition away from this affordable and much-used material requires time - the one thing that our oceans don't have - and more innovation in alternative packaging.
So the team decided to take on a new quest to compensate for the plastic they use in their products.
And in 2022 Scandinavian Biolabs committed to becoming plastic neutral by partnering with CleanHub. For every kg of plastic they use in their hair care business, CleanHub will recover 1kg from the environment. Their goal is to enable the collection and recovery of 4,5oo kg of plastic waste before it can reach our oceans this year.

The Solution - Partnering with CleanHub
Transparency has always been at the core of the Scandinavian Biolabs sustainability strategy. It was important to them to find a partner that would not only accelerate their impact but also help them communicate their efforts authentically.
Through CleanHub's live impact report, Scandinavian Biolabs can easily show their activities on the ground, the ongoing progress of the waste collection, and their positive impact in real-time: Impact report.

Christian explains: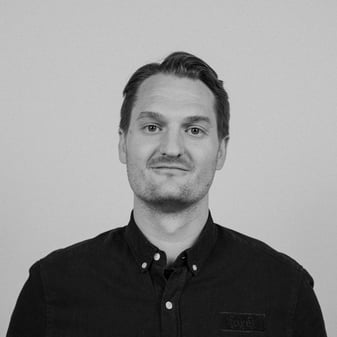 'People need statistics; they need to see numbers and need you as a brand to acknowledge that part of your business that is not sustainable and show what you're doing about it.'

Joining the CleanHub network means being a part of a movement and connecting to other like-minded, purpose-led organizations dedicated to making a positive change in the environment.
Want to see the app in action? Watch the video below:

The Impact
To date, Scandinavian Biolabs has enabled the recovery of 1300kg of plastic - an amount equivalent to 129.976 plastic bottles (0.5l). That 1300kg of plastic will never reach our oceans.
Christian sums it up:
"We found it to be a perfect fit. Partnering with CleanHub is a great stepping stone for us as we take bigger steps to the plastic problem. On the road ahead, we're planning and working toward switching to PET plastic, but in the meantime, we fight back against plastic with our partnership with Cleanhub, and back it up with the numbers."
With the CleanHub community of 150+ brands, we have already enabled the recovery of more than 1,000,000kg of plastic waste, and we're just getting started.
Are you with us?