CleanHub's Theory of Change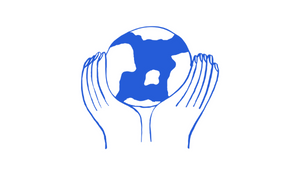 We all work here at CleanHub because we want to make the world a better place.
Put simply, we want to make sure that no plastic ends up in our oceans. But the world is not a simple place.
The global system of plastic manufacture, consumption, and waste management is pretty complicated.
So whilst we often use (important) statements of intent like #forcleanoceans we also want to be completely transparent about the details of how we plan to bring this about. We call this our Theory of Change.
We think that waste management is broken. This post aims to show you why:

Why we are here
CleanHub was founded to stop non-recyclable plastic from getting into our oceans. You can read more about our story here. But this isn't about the emotional response we all have to seeing plastic on our beaches. This is about the hard facts that articulate the big, gnarly, systemic problems we want to solve.
Let's start at the beginning. These are the four big insights that prompted us to take action:
11m tons of plastic enter the oceans every year (Source:

Pew Trusts, 2016

)
80% of that plastic is non-recyclable (Source:

Pew Trusts, 2016

)
A staggering 2 billion households in the world have no connection to a managed waste collection system (UNEP, 'Global Waste Management Outlook'.)
This means 40% of all plastic produced remains uncollected

(SYSTEMIQ, 'Breaking the plastic wave').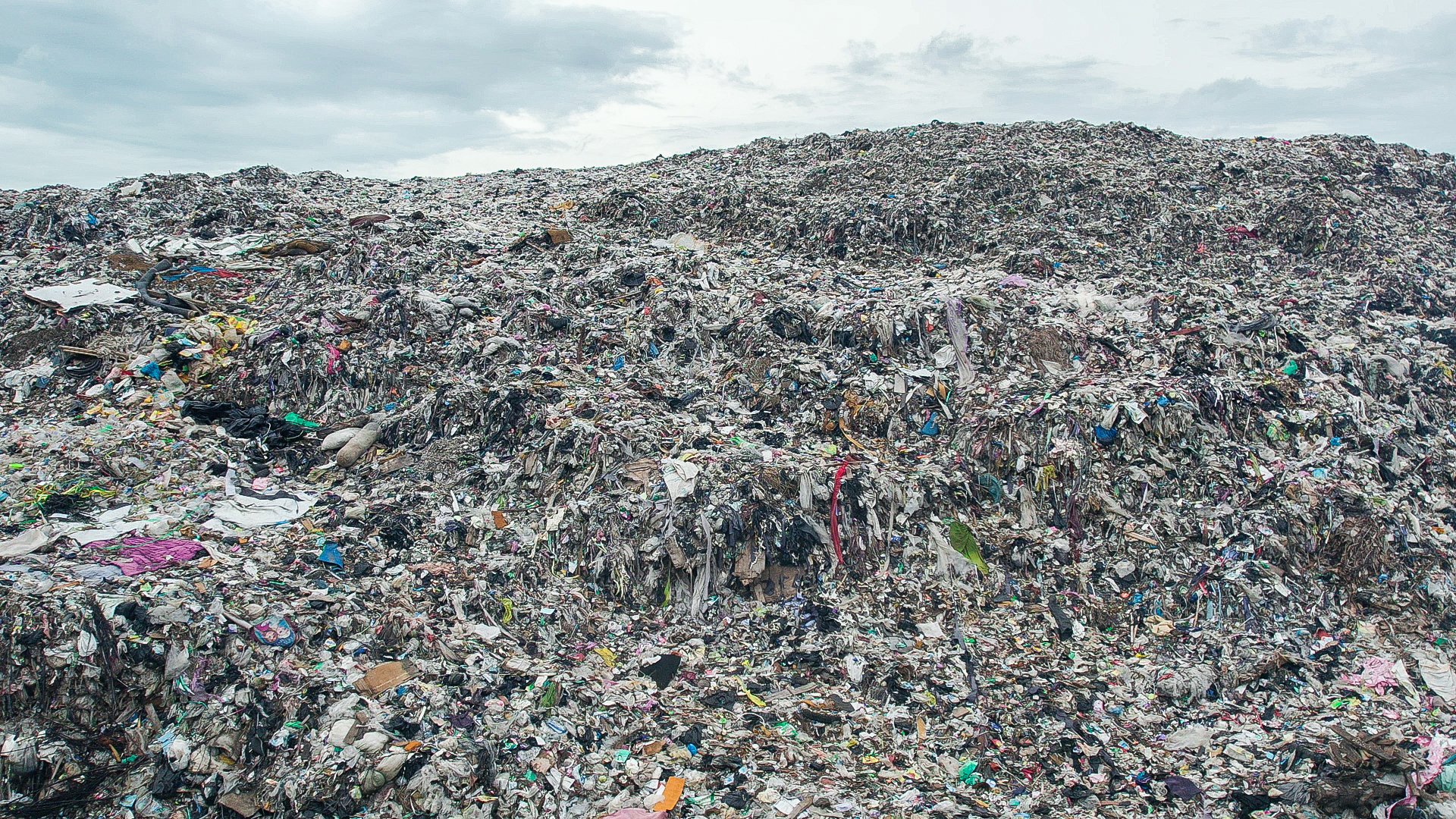 You can see how these insights fit together. Without effective waste management, the only waste that gets collected is the stuff that has some value - recyclable waste. Non-recyclable plastic has no value. The result is that this is left in the environment (or in poorly managed landfills, like the one in Indonesia above).
In coastal areas, this waste is likely to end up in the ocean.
But the challenge is actually bigger than this - it's about the way that the whole global economy operates.
Let's dig a bit deeper.

The Problem (the non-circular economy)
The idea of a more Circular Economy is simple: We have to move to a world where everything we need can be produced without depleting the earth's finite resources. If you were to design this system from scratch it would be relatively easy. All new things would be made with a clear plan for how the materials would later be collected, recycled, and used for something else.
But unfortunately, we live in an existing system. And there are some big problems that are blocking the path to a more circular economy:


Insight
Why?
How come?
40% of all plastic produced remains uncollected
There's no money to set up proper waste collection systems

Funding
Waste management is not a very profitable business model in developing countries - largely because non-recyclable waste has no value (only cost)

Waste workers in developing countries often have poor working conditions and social support
There's no money to fund high-quality social provision

Funding
Waste management is not a very profitable business model in developing countries - largely because non-recyclable waste has no value (only cost)

Social entrepreneurs want to establish waste management in their communities - but everyone is wasting social impact resources trying to build a bespoke approach
You can't invest in good things until you have stable, profitable business operations - so the focus is on this

Operations
There's no standard operating model for waste management that social entrepreneurs can quickly set up and use

Only 2% of the materials that can be recycled are getting recycled within the same application
Recycled material is too expensive to compete with new materials or is too low quality to be used for some applications

Marketplace
The cost of processing recyclable material and bringing it to market is too high

The only responsible way to dispose of non-recyclable material right now is to burn it as fuel in cement manufacture (which reduces the carbon footprint of this process by 25%)
It's not yet possible to put non-recyclable material back into making new things
It's not been invented yet - but people are working on it
Companies continue to manufacture products using non-recyclable materials
It's cost-effective. And better alternatives are scarce or show the worst carbon footprints looking at the entire life cycle

Funding
They are not responsible for the cost of disposing of these products
If you're a more visual thinker here's a video of our VP Product drawing the problem space as we see it:



You don't need to be a waste management geek to see the negative impact of the non-circular economy. Just look out of your window or go to the nearest beach. Waste management is broken.

At CleanHub we want to enable the inspirational social entrepreneurs who are working to establish waste management systems around the world.

Our vision
Our vision is to build the asset-light waste management system that enables a global circular economy
Let's just break that down:
Asset-light - a system that does not require the purchase of expensive waste management hardware from CleanHub. We focus on bringing value through software and data. Like we are doing with our track and trace app.
Waste management system - the operating system that enables the efficient collection and sorting of waste.
The connections that allow sorted materials to access the right marketplace and value.
That enables - CleanHub is an enabler for waste management entrepreneurs. It is their energy and commitment that will bring real change.
A global circular economy - This is the world we are trying to bring about, where all waste is re-purposed into new applications and no new materials are needed.
Long-term value proposition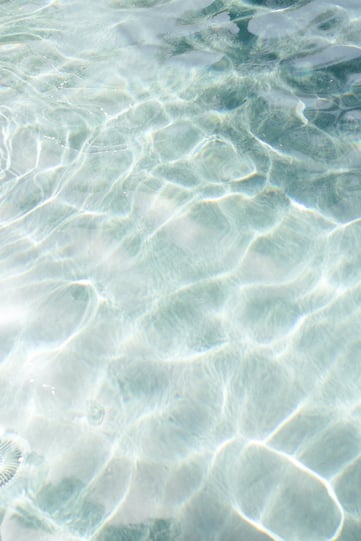 Whilst our vision talks about systemic change towards a circular economy when we work every day on designing
and building our products we start with real people.
We put our vision into real-life context as a value proposition.
Our long term value proposition is the north star for our product roadmap as we work towards our vision:
For socially motivated entrepreneurs.
Who are dissatisfied with the tight profit margins when establishing critical waste management infrastructure in their community.
Our product is an asset-light waste management system.
That provides the best market prices for your segregated waste.
Unlike setting all this up yourself from scratch, CleanHub gives you out of the box waste management technology, processes, and market integration (so that you can focus your energy on engaging your community and building a socially responsible business)
In the long term, our value proposition focuses on enabling socially motivated entrepreneurs in developing countries who will be the true change agents in the transition to a more circular economy. By providing a standardized, profitable waste management operating system out of the box we can free up these entrepreneurs to focus on what they do best: scaling their social impact in their communities.

Steps to realizing our vision
So that's where we're going in the long term. But how do we get there? At CleanHub we are focused on action that brings about measurable impact. We want to quickly see what works and to build upon it. But in a space where there are so many big challenges we need to be clear in our priorities.
Here are the high-level steps we need to take to realize our vision. This is the basis of CleanHub's roadmap.
1. Plastic Recovery
Fund and track the recovery of ocean bound non-recyclable plastic. This is what we're doing right now.

2. Operations
Out-of-the-box technology and processes to build efficient waste management systems for the 40% of the world that don't currently have access.
3. Marketplace
The operating systems and marketplace for trading waste - plugging waste management into the supply chain for manufacture.
4. Zero Waste
All plastic waste is used and nothing enters the environment


So what are we doing right now?
In the short term, we are working on addressing the funding problem in waste management. As we discussed above, non-recyclable plastic has no value. So it is not collected and disposed of responsibly. And it ends up in bad places, like the ocean.
If this waste had value, it could be collected and responsibly disposed of. For example, it can be used as an energy source, which reduces the carbon footprint of energy production by 25%. So this is where we've started at CleanHub.
We've enabled activist brands to fund the collection of non-recyclable ocean bound plastic. These are consumer brands in developed economies that want to take a proactive role in enabling the global circular economy. You can read more about some of the brands we work with here.
For every €1, we fund the collection and responsible disposal of 1kg of non-recyclable plastic in coastal regions.
So far we have funded the recovery of over 1 million kg of plastic.
It's very important that we are able to show brands and their customers that their €1 really did enable 1kg of plastic to be removed from the environment. That's why we built our track and trace app so that waste can be weighed and tracked right through the waste management process.
As with our long-term value proposition above, we bring this to life in our day-to-day work by articulating the value we want to create for a specific group of people. This short term value proposition is the north star for our
short-term roadmap:
For Brand Champions.
Who are dissatisfied with the way their industry approaches plastic AND want to be part of a movement to address this.
Our product is a Plastic Impact Platform.
That enables brands to stop plastic from entering the Ocean.
Unlike not talking about the plastic in your products, CleanHub creates a compelling content feedback loop that helps you engage your customers in your brand's mission to fight plastic waste and enable the circular economy.

Want to turn back the tide on marine plastic with us?
Drop us a line at Rodney@cleanhub.com to find out how you can get started.