Enabling responsible waste management & sustainable lifestyle in Bali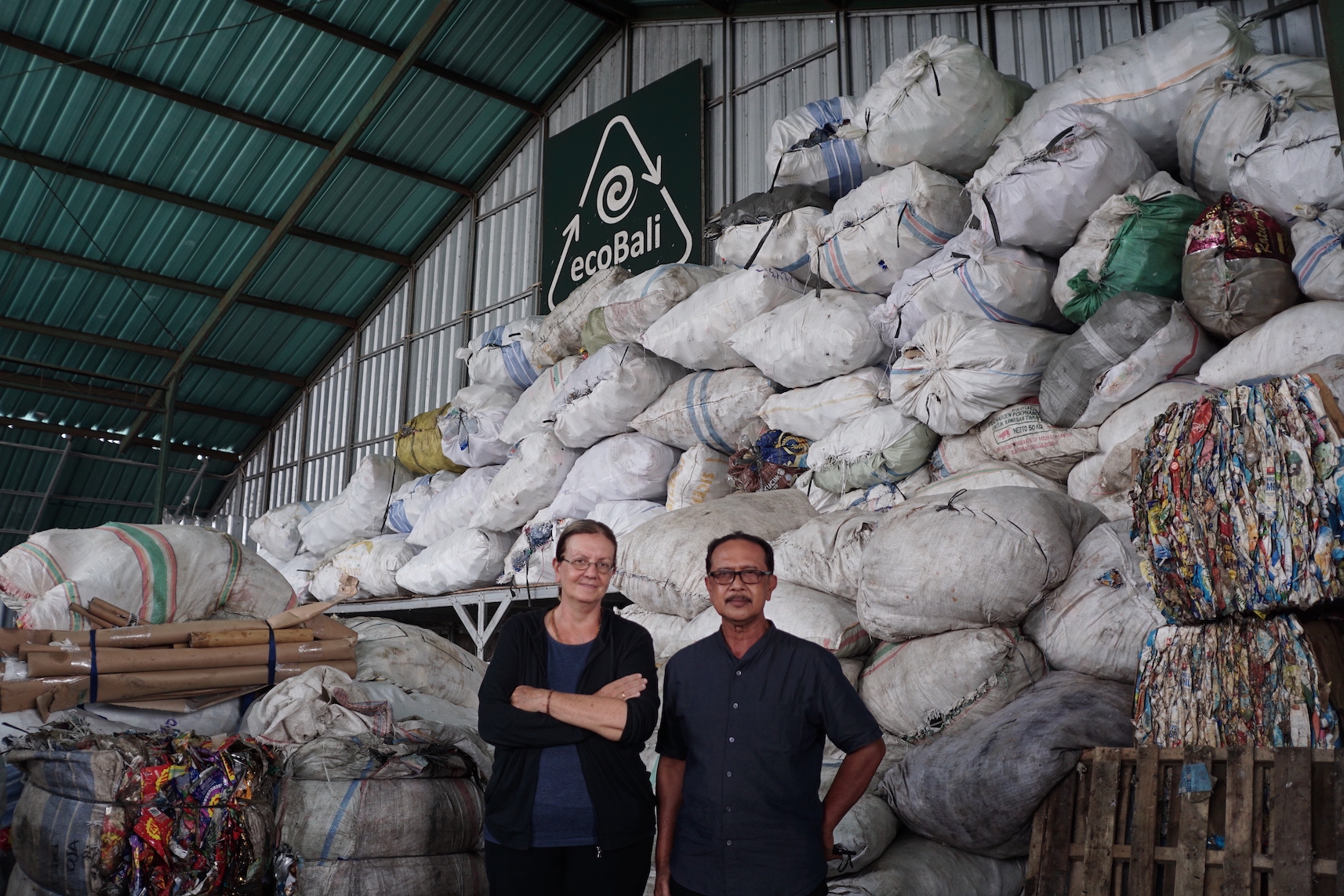 ecoBali was established in 2006 in response to the urgency of waste management problems on the island of Bali with the vision to enable everyone towards a zero waste lifestyle. The organization is on a mission to promote responsible waste management, create green knowledge, and eco products towards achieving zero waste.
Operating their own sorting and material recovery facility they are ensuring that waste is properly managed and will not become a burden to Bali's beautiful environment. ecoBali's focus is to maximize recycling, reduce the quantity of waste to landfill and promote composting.

Their accomplishments in a nutshell include:
70-80% waste reduction through recycling and composting

5.000+ tons of waste collected and processed, reducing its impact on the environment

300+ education sessions in schools for more than 15.000 students and 1.000 teachers

2.500+ eco training sessions for households and businesses

350+ composting installations in households and villas in Bali
We spoke to co-founder Paola Cannucciari about the challenges and opportunities of waste management in Bali.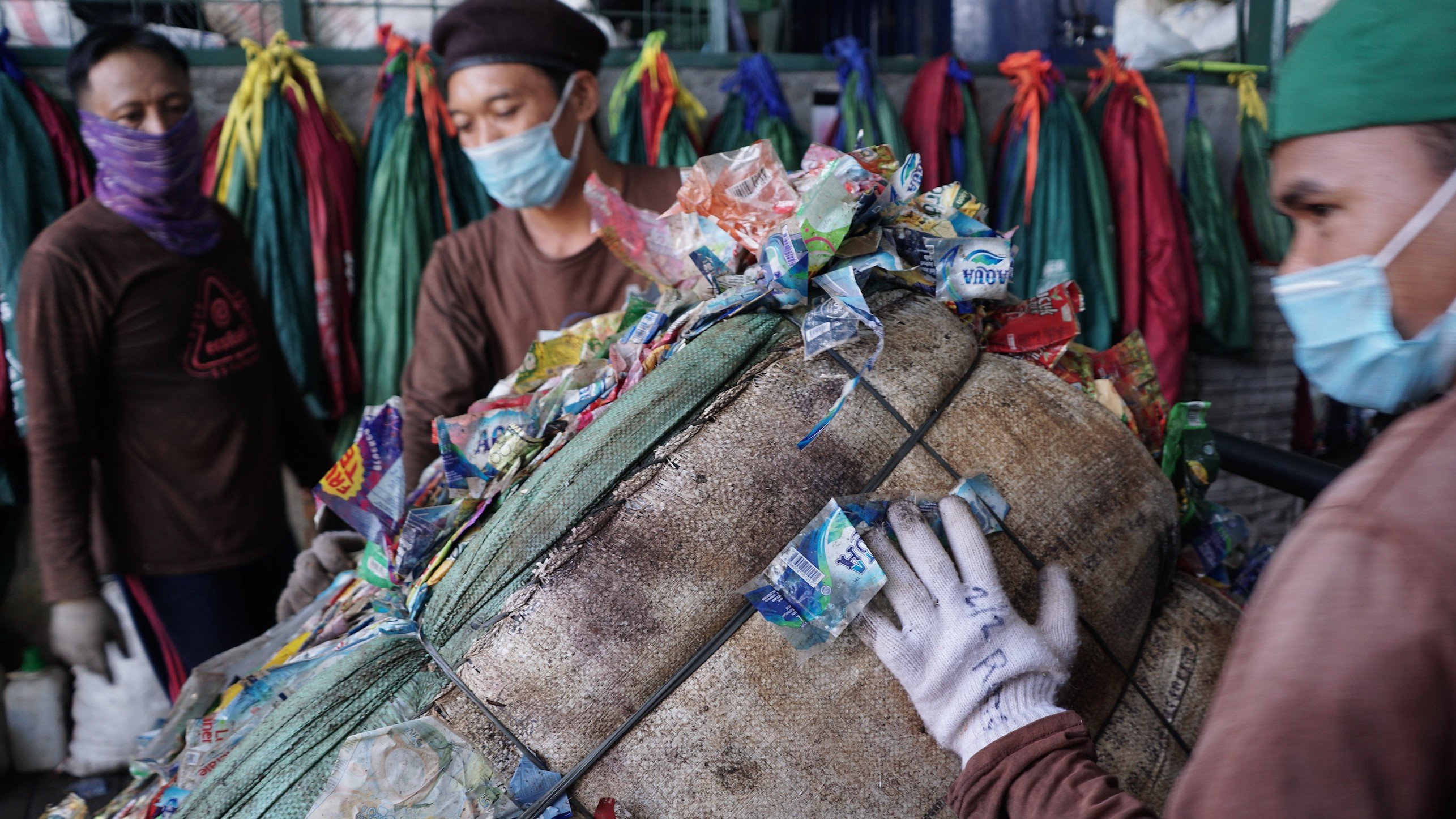 What's the ecosystem of waste management in Bali?
The first law on waste management in Indonesia came out in 2008. So comparatively with other nations, it is relatively recent, since then Indonesia has issued quite good laws regarding waste management although it's the implementing part that is still weak due to a variety of reasons.
The government currently is really pushing towards waste separation at the source, which is still not implemented at large. The old system still disposes of mixed waste which is then collected and sent to landfill. It is still the main system implemented Because of the lack of separation at the source, the rate of recycling is comparatively low and many materials especially the low-value ones are still reaching landfills.
In order to have proper waste management, we need to build systems that are working and that include all the different elements such as legislation, funding, appropriate retribution fees, and appropriate end solutions so the recycling industry needs to be active and innovative as well as represent the pull for recovery of more materials high and low value.
Going back to the ecosystem in Bali There are many efforts to decentralize the management of waste collected by building a myriad of sorting centers and Waste Banks run by the communities so that waste produced in the individual areas can be managed largely within those areas and the amount of waste that needs to be sent to landfill is reduced.
But this is a work in progress and there are still many communities, especially in rural areas that still have little waste management and this needs attention as waste then ends up in rivers and then oceans. So it is very important that these communities have a reliable partner to work with in terms of recovering recyclable materials.
What's the need of those communities without proper waste management?
There's a variety of needs. A very typical question we get asked a lot by villagers is: can you tell me more on how to separate my waste? It's important to create more awareness for the people to be able to recover recyclable materials and eventually get value from them. This is in order to streamline better and make it even more official because traditionally, the informal waste collection sector is going from house to house, trying to collect the most valuable waste items but all the rest is left behind, especially the low valuable plastics which unfortunately are the most common package used by brands to distribute goods in low-income communities.
Therefore, the idea is how can we create a system in which we can try to recover as much material as possible, and make sure that as much as possible is recycled and composted? Composting is also important because organic waste still accounts for 60% to 70% of waste generated in Indonesia and therefore is a big issue. Obviously from an environmental point of view, it creates a little bit less threat than plastic, but if untreated contributes to green gas emissions through methane production.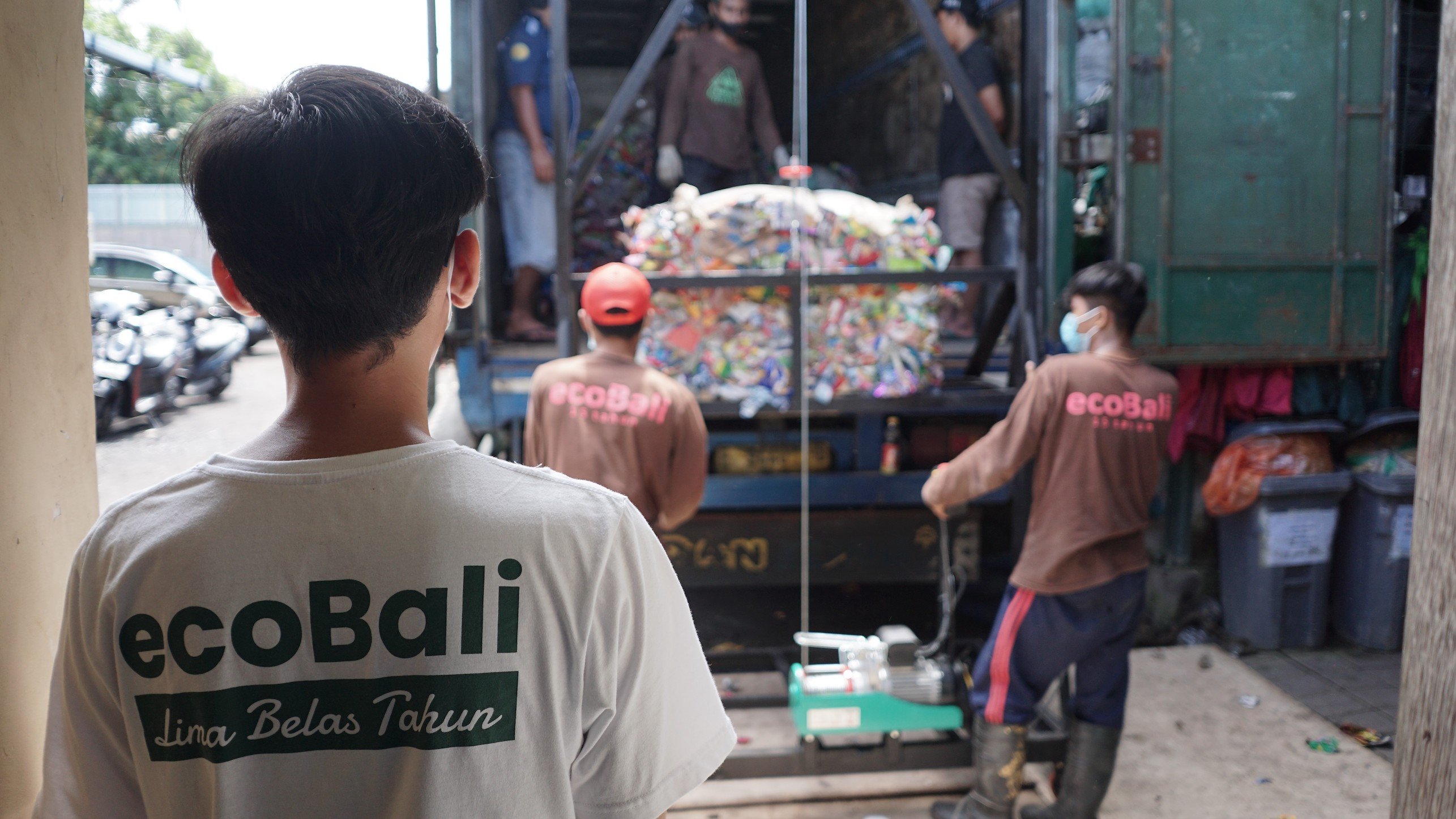 What about implementing EPR (extended producer responsibility) in Bali?
By law, all industries/FMCG are responsible for their own waste/post-consumer packages, and therefore make sure that whatever they're producing, is either recyclable or compostable. If that's not the case they need to take it back.
There is a national regulation issued in 2019 which is an effort by the government to reduce the volume of waste in Indonesia. This regulation regulates the responsibility of producers for their products, starting from waste reduction planning, implementation, evaluation, and reporting and companies have 10 years to prepare and start to implement their road map to achieve those goals so will take a while.

We hope to see more consistent efforts and while might be relatively easier to tackle highly recyclable materials we still have very problematic or non-existing value chains for low-value plastics. From a recyclability point of view, we need innovative solutions and at the same time, we need better-funded collections because at the moment this is one of the big gaps.
Can Plastic Credits be the first-step solution here?
I believe that plastic credits play a good part when it comes to closing this funding gap. It lets us get to areas that otherwise we wouldn't be able to reach. Not because we don't have the solution, but because the margins are so tight that we wouldn't be able to be sustainable.
For rural communities, it's very important to have the ability to work with proper partners that they can count on. You're there, you're consistent, you're reliable. They know that they can count on you, that you're not just disappearing every now and then, and that you're consistent in the types of material that you collect.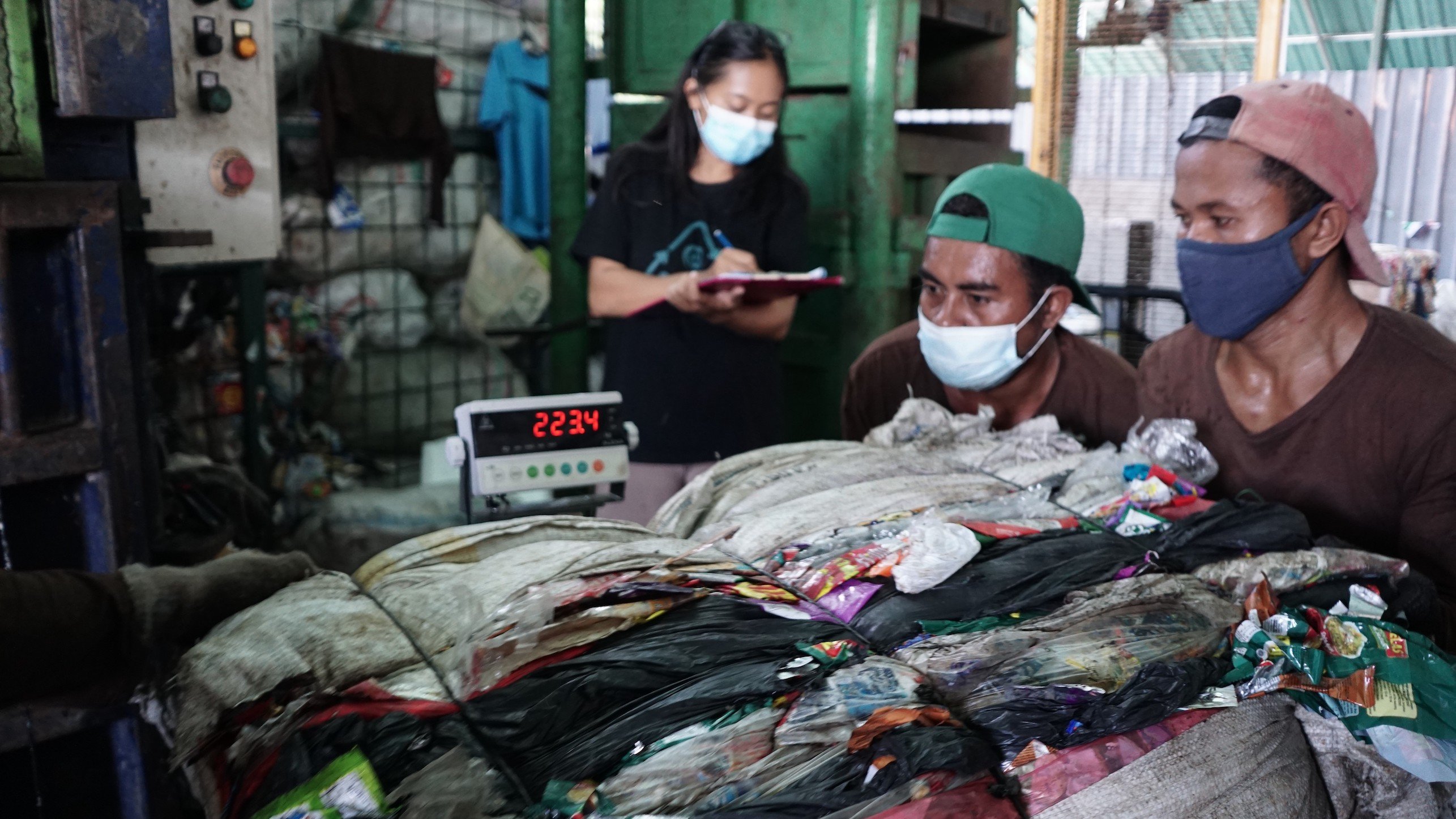 A lot of waste is swept to Bali's shores that is not generated on the island. Where does it come from?
It's more and more obvious that it's during the tourist season when we're seeing all this waste at the beaches, the majority of it actually comes from surrounding islands. There's so much evidence because you get cups of water brands that are not sold in Bali or hats that belong to schools that are in the middle of Java. Java is not only higher populated, and they are facing the same issues we face in terms of lack of waste management. A lot is dumped improperly ending into rivers and therefore creating more ocean pollution.
So how to close the tap?
We need to ensure we all do our part to implement waste separation at the source, more and better managed sorting facilities, more waste banks, better collection at the source, better education, packaging innovation, and better recycling value chains.



You can learn more about ecoBali's work here: